Application of tubular nylon webbing
Views:18 Author:Site Editor Publish Time: 2020-04-14 Origin:Site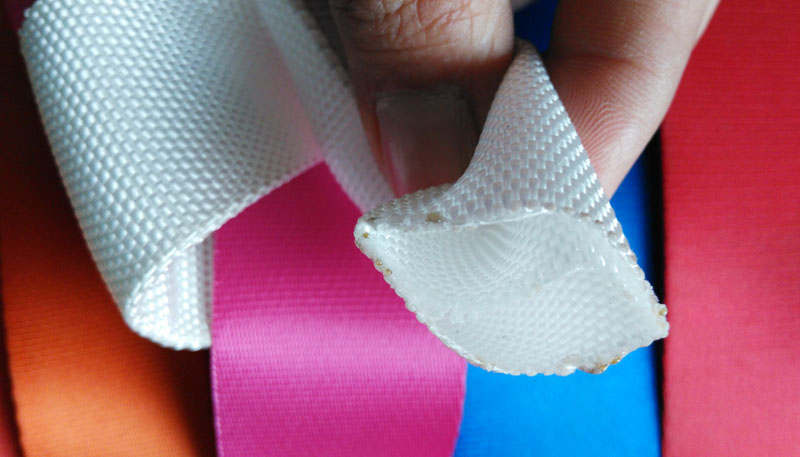 3 layers tubular webbing
Tubular nylon webbing has a wide range of applications, such as clothing, pipes, safety helmets, fire protection, pet leashes, etc.
For use in pipelines, nylon tubular webbing is also known as textile braided sleeves. Nylon hollow webbing has good abrasion resistance and soft hand feeling, and can also be treated with corresponding flame retardant treatment, which is widely used in the field of fire protection.
Nylon tubular webbing can also be jacquard, the same effect as ordinary nylon jacquard webbing. The texture can also be diversified. The number of holes can be customized according to the needs of customers. At present, the most we do is one hole, two holes and three layers.